METAMORPHOSIS
Watercolour and acrylics on paper
Part of a complete art piece consisting of 366 mandalas painted each day stretching from 6th of August 2017 to 6th of August 2018. An art journal, a meditation, a spiritual metamorphosis over time. Not yet exhibited. The project is an ongoing investigation of multicultural modes of relating to the mandala symbol as well as a meditative ritual to keep expanding. A process-based daily habit to stimulate a subtle stirring of the soul. It requires discipline, planning and the willingness to surrender in many ways.
The mandala exists all over the the world and is an ancient symbol for wholeness, completion, integration, soul, infinity and cosmos. It consists of the primordial shape, the circle, sometimes divided in symmetrical sections. 
The circle is a unifying shape. Every human being have a relationship with the circle. From watching the sun, the moon, looking into the eyes of another, following the horizon, to resting in the womb and finally enter into the world through a narrow round opening, the circle is a constant companion. 
Each mandala in this series of daily paintings was accompanied by an automated text and posted on Instagram for followers to join and contemplate.
September 4 2017 Mandala 30

Drops of earth in ongoing motion. Heavy heart. High spirit. Hug. A world in sorrow. Yet sprouting. Deep beneath. I'm holding you open. Free. Flowing tears. Healing rain. Mineral and smoke. Embrace.
September 6 2017 Mandala 32

Heavenheart. Native Soul. Soaring gently through winds of change. Drum journey. Watched by a thousand eyes. The unseen worlds unveiled. Touching spirits. Mother tongue. Language of light.
September 28 2017 Mandala 54

Spiritsoul. Soulspirit. INtegrity. Integration. Stepping forth. Honesty hours. Beauty. Filling with tenderness. Warm gaze. Freyas gold. Adorned and crowned. Web of life. Ancient angels before names. Weaving a puzzle of pearls. Blazing.
October 2 2017 Mandala 58


Being. Becoming, Complete journey with no end. Unfolding self. Seeing. Seen. Hearing the silence roar while clouds sail the sky through the vessel that is me. An unstruck sound echoing. Riding on dragons. Witnessing beauty.
October 6 2017 Mandala 62

Moon mind. Night light. Dancing shadows slowly covering and uncovering. Cosmos in ecstatic motion. Release. Black sun purge. Alchemy of matter. Alchemy of mind. Refine. Unburden. Receive. Remind. Soothing strength. Free.
October 16 2017 Mandala 72


Absolute freedom before becoming one. Zero. Void. Empty space. Nought. Opening. Opening. Oh. Orbiting around. Essence. Nonsense. No sense. Presence. Witnessing to strip down. See anew. I. Eye. Aye. Behind. Above. Within. Wonder.
October 23 2017 Mandala 79


Rainbow reality. Rainbow realm. Unexpected treasures in multilayered dimensions of being. The silver lining on ordinarily living. Rich. Widened horizons. Drops of light and particles of hope. Transmitting play.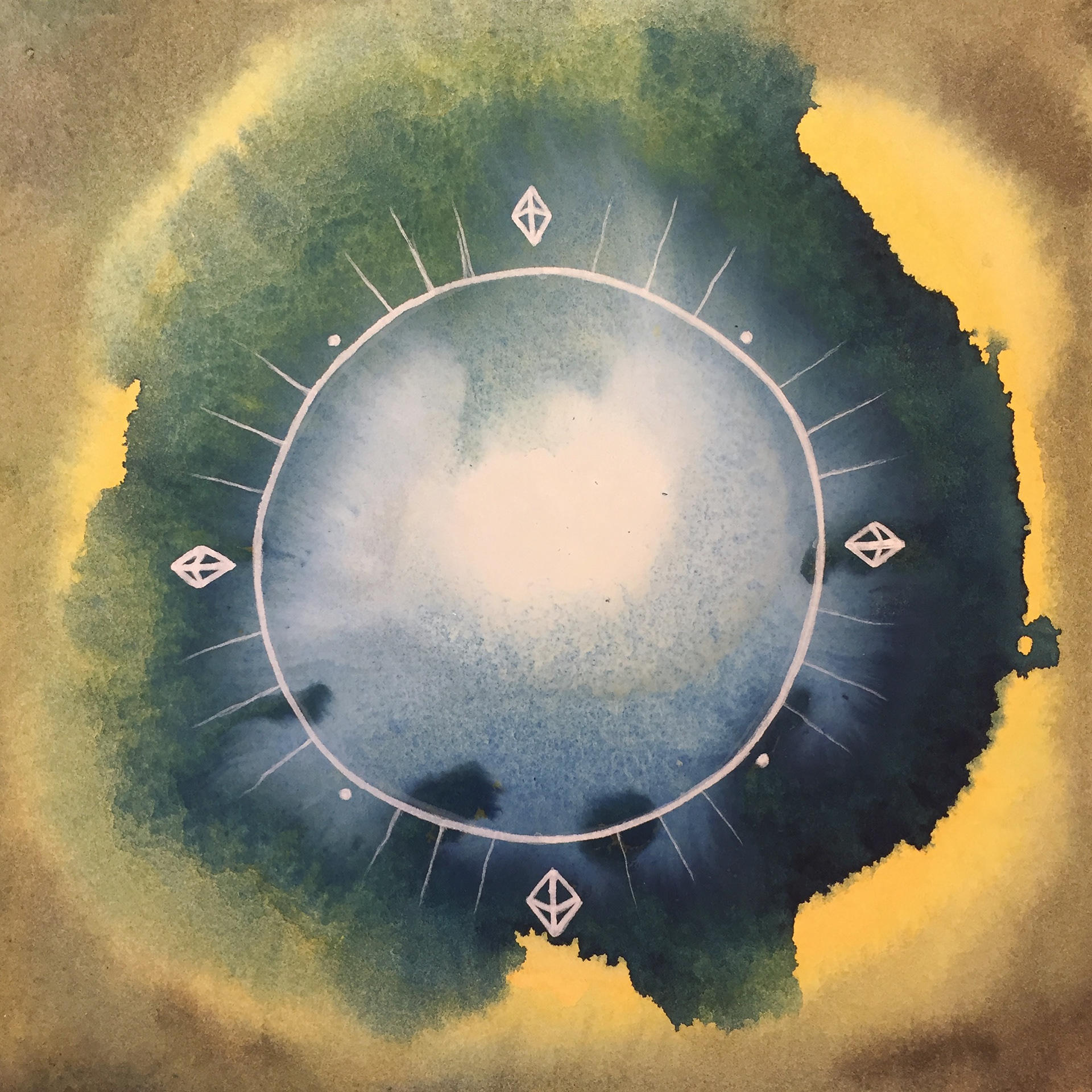 October 29 2017 Mandala 85


I sometimes meet with the Gods. In the pause between in and out. The horizon is not a line but a circle within circles. I rip time open to harvest diamonds that once was teardrops shattering the ashes of my body. I am no one.
November 1 2017 Mandala 88


Today is all soft. Tears flow freely. I give myself to the floor. I give myself to gravity. Heaven holds me as I cry for all and nothing. Cradled by Kairos. Cradled by the beat of compassion. In the smallness I expand.
November 7 2017 Mandala 94


Cleansing cluttered consciousness. Collecting calm. Calibrating composure. Caressing creativity. Connecting cosmos. Calling curiosity. Capturing cause. Caring ceremony. Centring change. Circling chaos.
November 14 2017 Mandala 101


I hold the solid and the ephemeral. I am constancy and change. Surely. In me abides future. Fluctuating forms of now. I am rock and feather. Waves of free fall and fear of the uncertain. I am the principle before fate. The inevitable.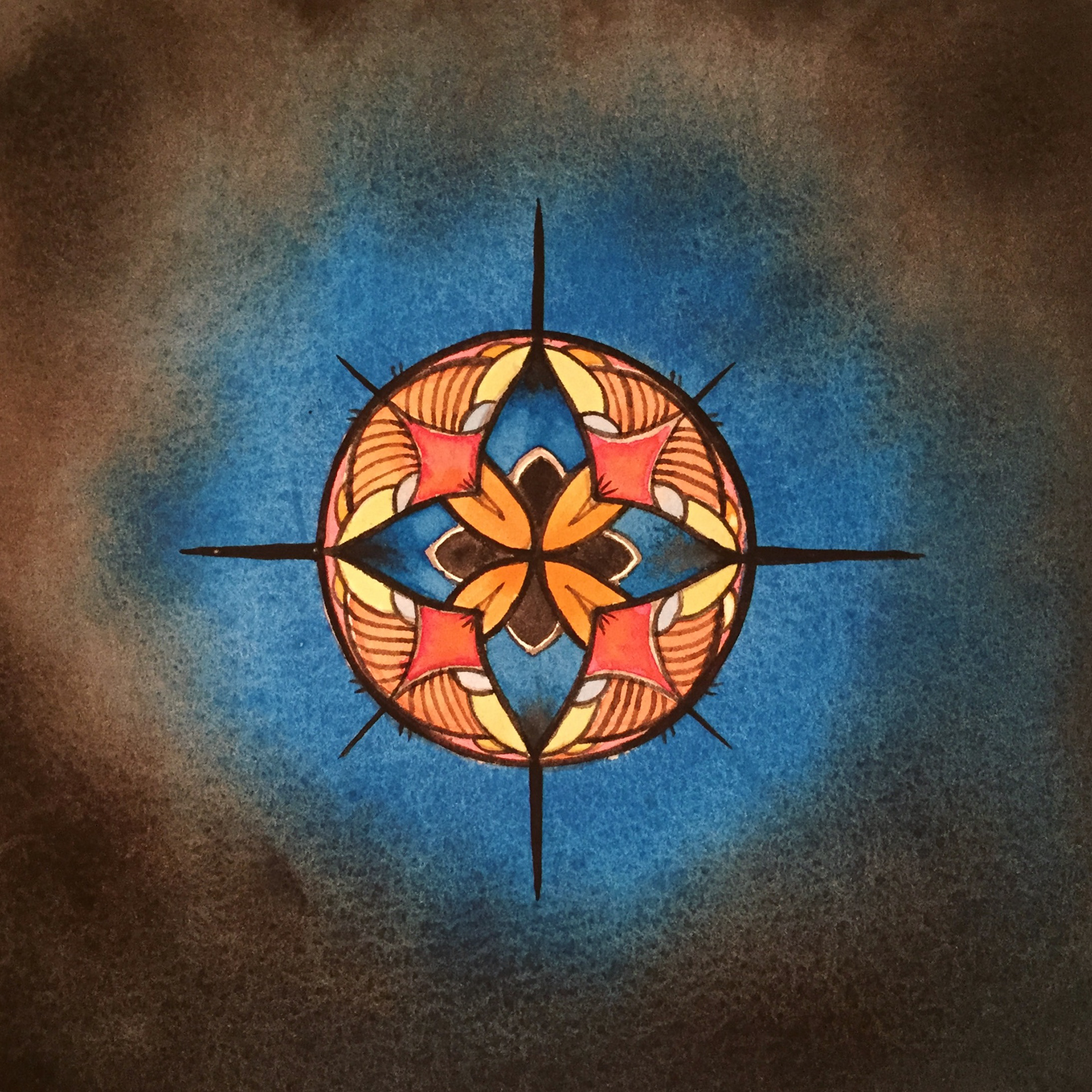 November 15 2017 Mandala 102


Royal rhythm. Golden armour of knights and heroes. Otherwordly lineage. A distant galaxy of stories and legends. Monastery gathering. Ancient studies. Reaching through thoughts and constructs. Putting theory to practice.
November 21 2017 Mandala 108


Sacred geometry. Star sign constellation. Wheel of fortune for the gifted. Air. Force of nature. Scheme and structure. Intergalactic ignition. Orgasmic orientation. The big blue marble of Indra. Seeing my reflection in your eyes.