PRIMORDIALS
(Primordial Shapes)
A variation of watercolour, acrylics, gold leaf and pencil on paper
-
Simplistic organic and geometrical forms sensitively overlaps; building a complex and multilayered visual in watercolour and pencil. 
-
Receiving light codes from a higher plane, the meditative slow-art process behind these artworks invites you into an altered state of consciousness. These paintings, with their energy, vibrations, light, colour and form... are "keys" or "tones" to archetypal healing of body, mind, spirit and soul. Like a tuning fork calibrating your being.
The viewer is invited to encounter his or her own experiences of (separated) Self and (unified) Universe.
Similar to yantra art from the Indian traditions.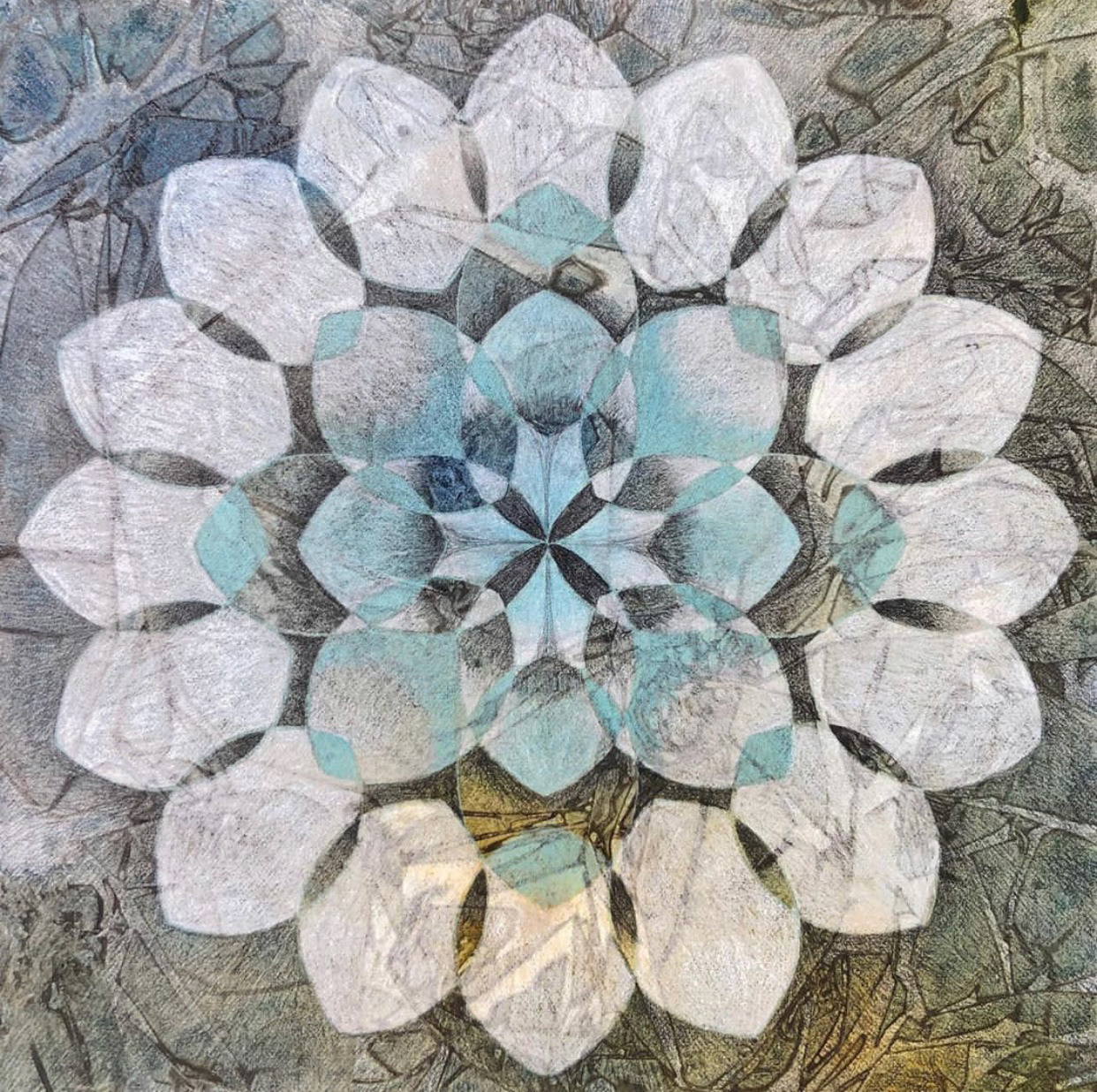 Original Star -2020- 20x20 cm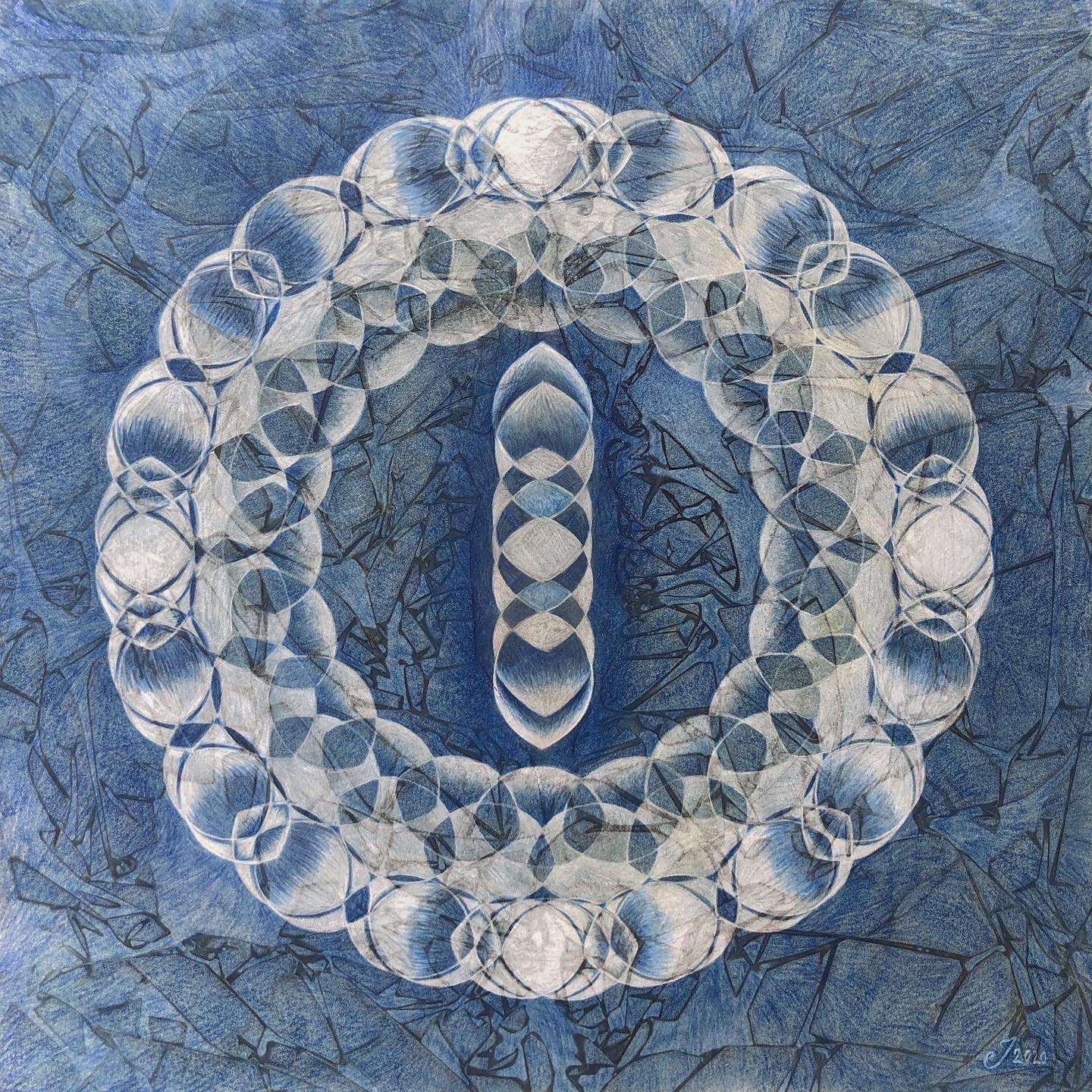 The Well - 2020- 30x30 cm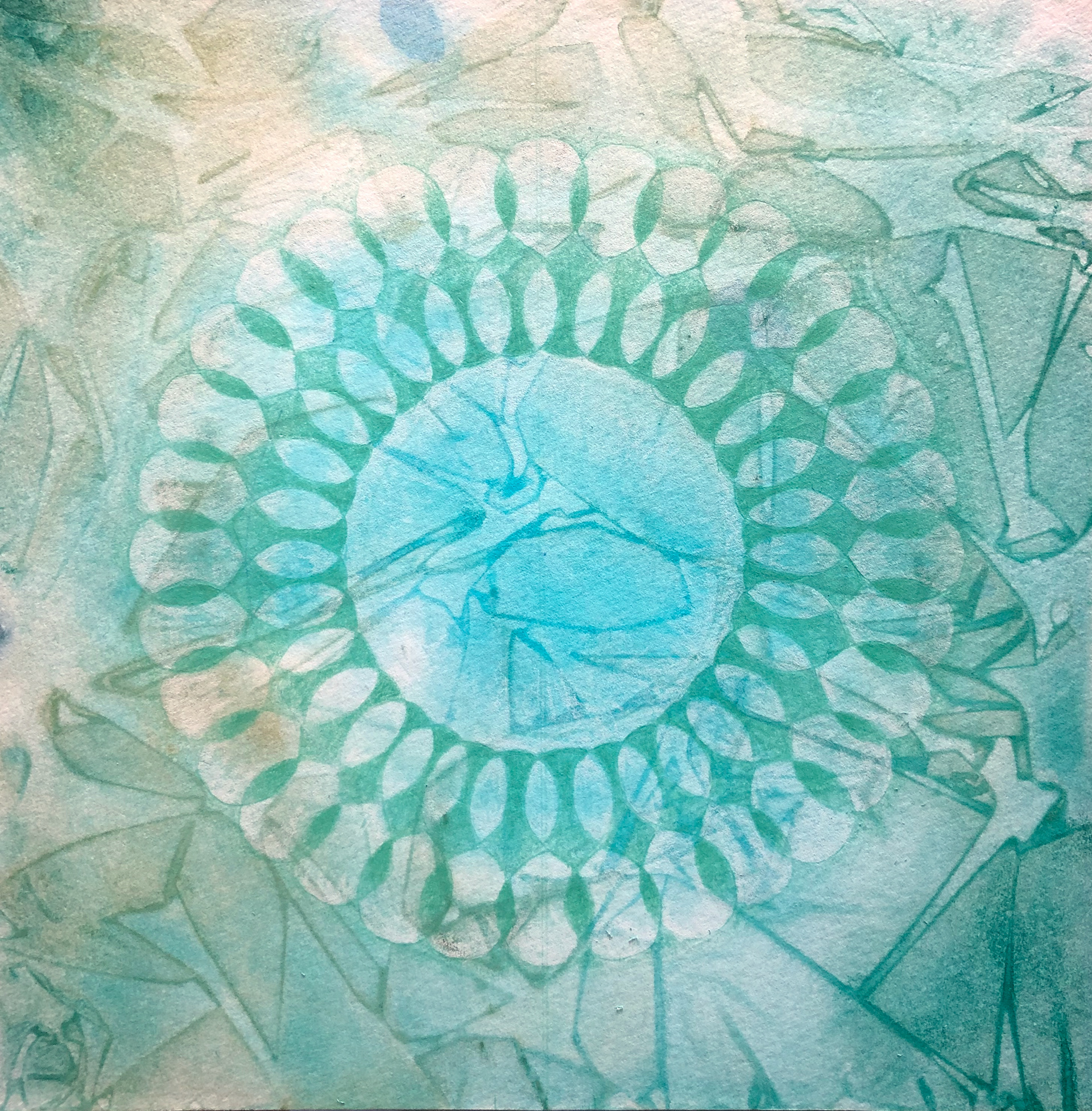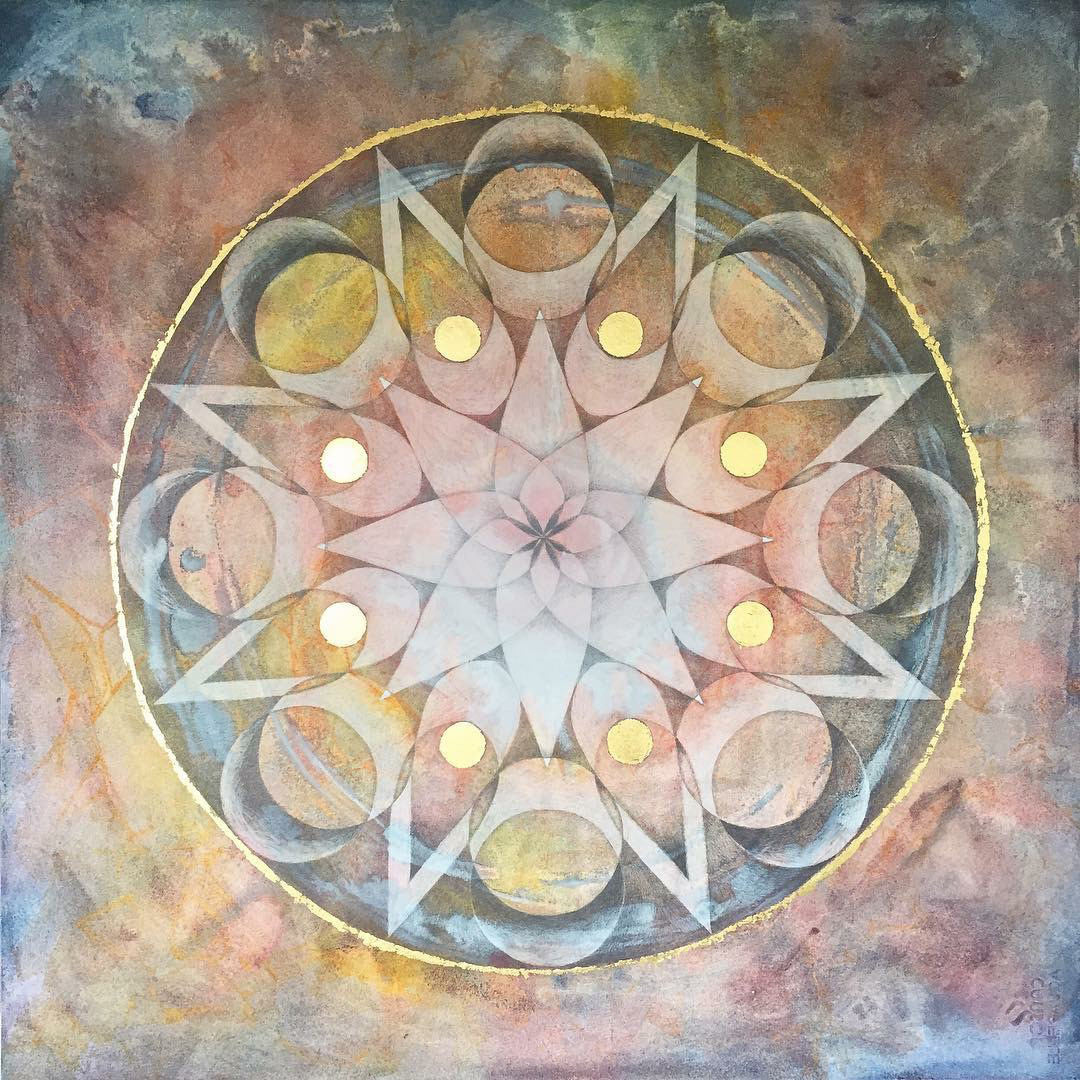 Birthplace Stellar Home -2018- 50x50 cm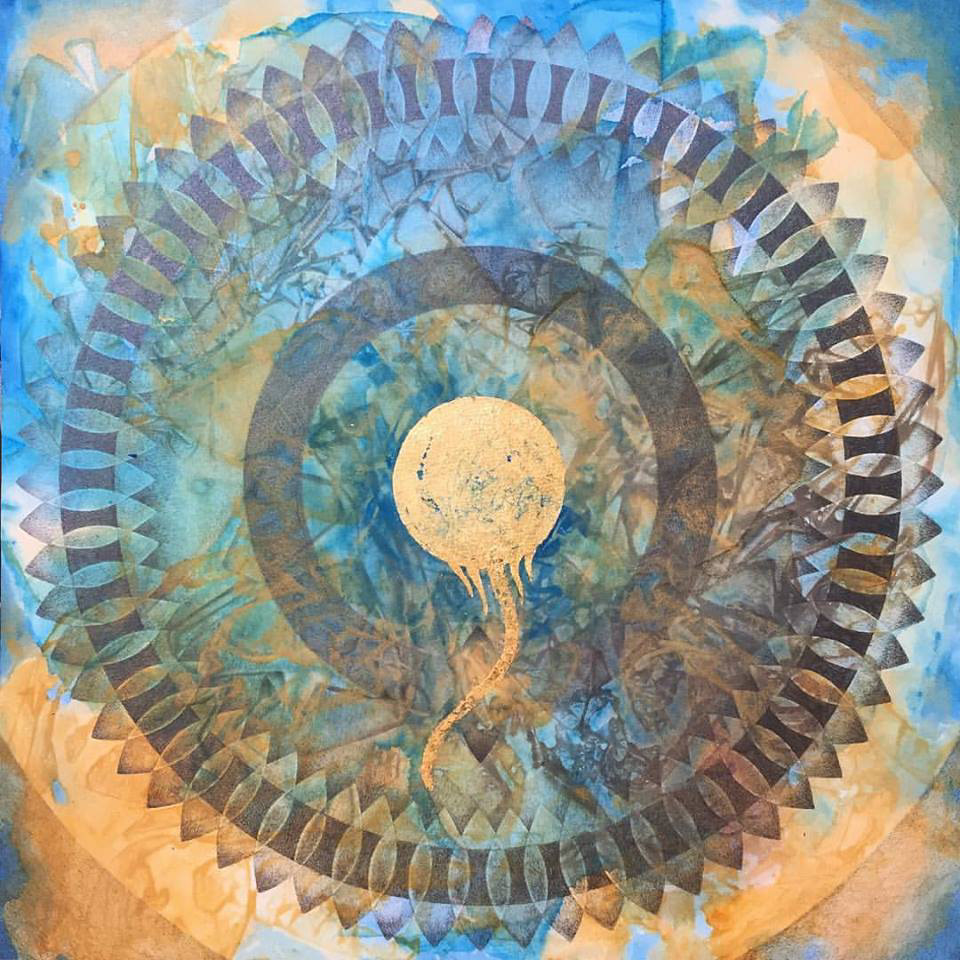 MotherShip -2016- 50x50 cm
I´m Gonna Hold You So Tight You Can Break Free -2016- 30x30 cm
Nordic Light -2015- 30x30 cm