PRIMORDIALS - 44 Days..
(Primordial Shapes)

A variation of watercolour, acrylics and pencil on paper
-
A selection from the project;
44 days of asking..
To reach alignment
To get back home to source, to self 
To settle the mud
To gain clarity
To welcome deep wisdom
To discover, surrender, accept, heal and transform
To wonder
To remain open
To hone the skill of staying with the question, letting go of the need for quick answers 
To honour your own authority, knowledge, wisdom and intuition
To practice metta bahvana - loving kindness

-

To sit (or move) with that which is at stake, until something arises within you, is an opportunity for integral growth that steadily holds against the confusion coming with external overload of information. Not to say that we don´t from time to time also need guidance and data from other sources to complement and aid our own decision making. However if this is always our one and only way forward we might find ourselves lost on paths that were meant for others to walk. Trust that YOU hold the answers needed for YOUR journey in life.

-
Simplistic organic and geometrical forms sensitively overlaps; building a complex and multilayered visual in watercolour and pencil. 
-

..Primordial Shapes..
Receiving light codes from a higher plane, the meditative slow-art process behind these artworks invites you into an altered state of consciousness. These paintings, with their energy, vibrations, light, colour and form... are "keys" or "tones" to archetypal healing of body, mind, spirit and soul. Like a tuning fork calibrating your being.
The viewer is invited to encounter his or her own experiences of (separated) Self and (unified) Universe.
Similar to yantra art from the Indian traditions.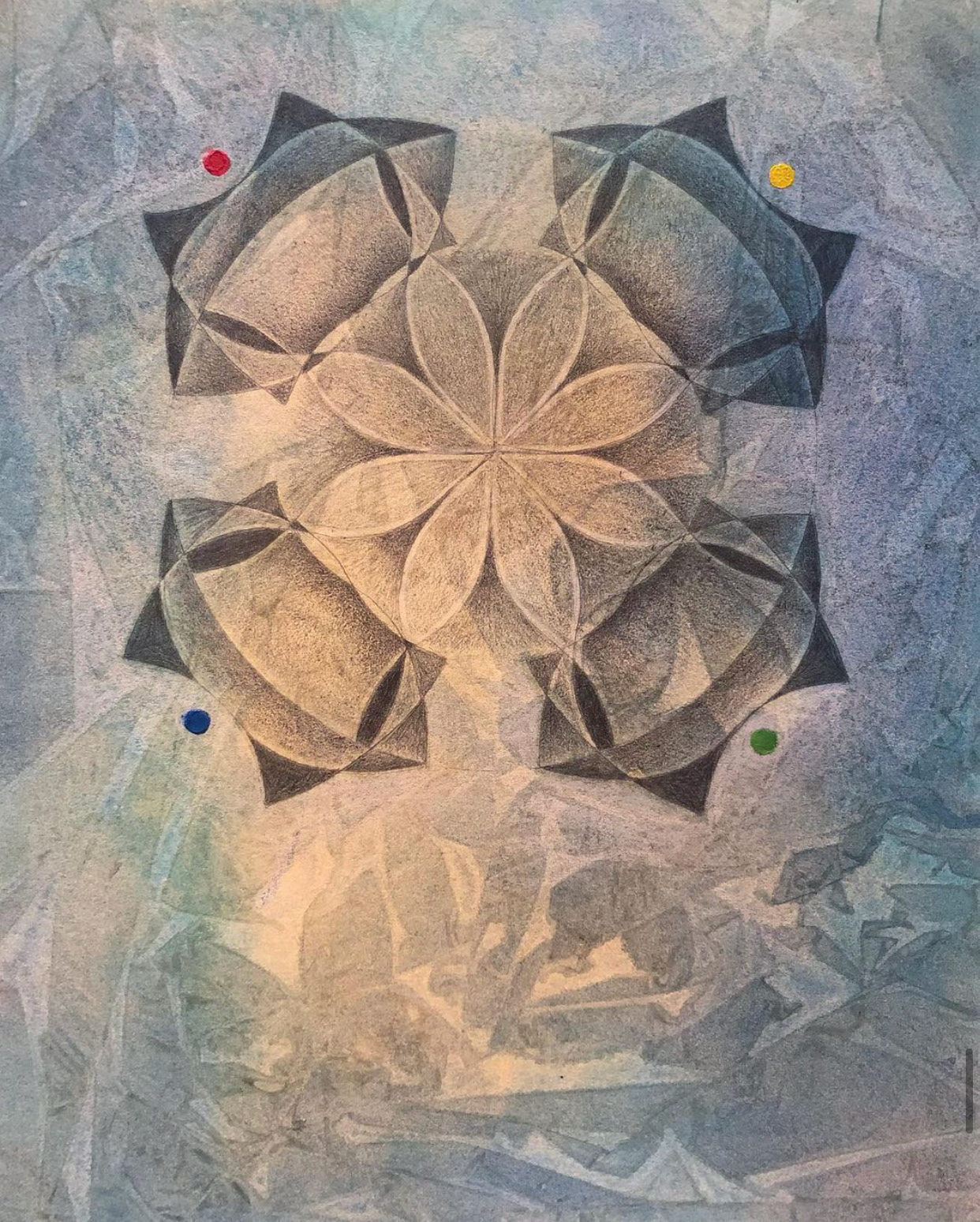 What needs to be Released
What is Growing right now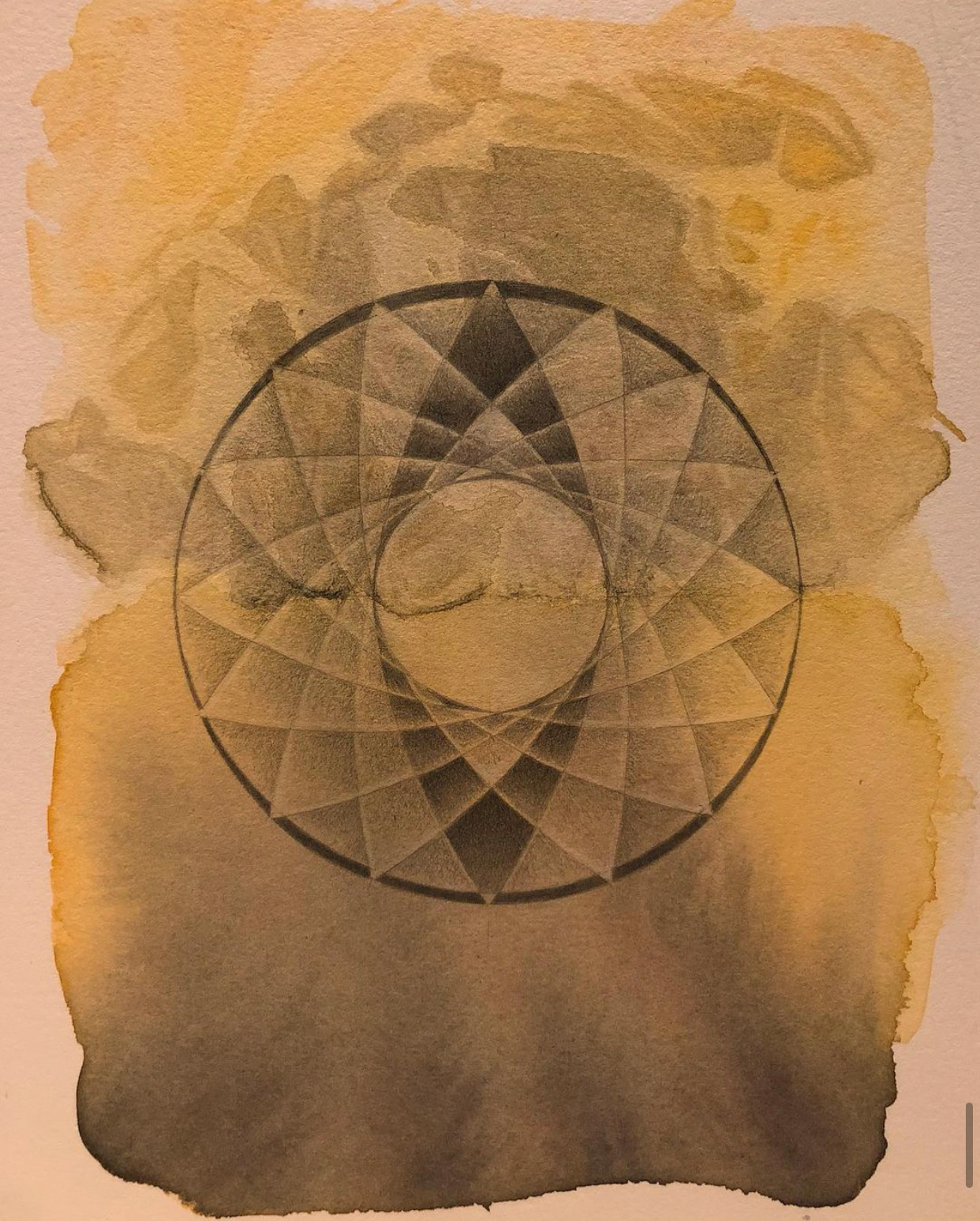 What is possible to Forgive