Jessica is available for commissions in a range of areas, in Swedish or English. Find contact details under "Cv". 
On-line Creative Workshops, Team Building and Lectures
Meaningful and fun ways to reinforce and reconnect as well as open up for new energy to revitalize your group or workplace. Inspiring lectures to boost your team with expanding input for a meaningful outlook on life and work.
Take the chance to add art, colour, wellbeing, play and something new to your kick-off, conference or meetings. A streamlined workshop and/or lecture can be made to suit you and the time-frame you have. A talk or lecture could be as short as 20-30 minutes and for workshops a minimum of 1.5-2 hours is recommended. For extended workshops or workshops combined with a lecture, a more extensive time frame is needed. Get in touch and we will work something out.
Jessica has worked the last ten years at Moderna Museet Stockholm and have had nearly a thousand guided tours and workshops for all ages. In addition to this position, she has had numerous commissions as a freelance workshop facilitator since 2008
She has held sessions for companies and organizations such as; TV4, Nordea, Visma, Deloitte, Skanska, Scandic Hotels, Lavazza, Arken Zoo, Riksteatern, Wallenstam, Advokatfirman Vinge, Beckers Konstförening, Carlsquare, Studieförbundet Vuxenskolan, Capgemini, Koncept&Event, Barncancerfonden m.fl
A few examples of lectures and workshops to select from:
1. Get an
"on-line guided tour"
of a few powerful and famous artworks and learn how to do an eye-opening and mind strengthening image analysis together in your group. This is an excellent way to co-operate in a new and inspiring context that will enlighten you both with insights about yourselves as well as open for a process beyond preconceptions and old habits. Jessicas knowledge both about art history and the power of art sets the tone for an uplifting event. 
2. Listen to a lecture related to "
the power of art and the creative process"
.
'Art making and art consumption (i.e when you look at art, listen to music or are watching theatre etc.) has powerful benefits in many areas of life. It affects brainwaves, heart rate and how you think and feel. You might find new solutions to old problems or simply solace and relief in a certain situation. The effects of this can empower both your personal and professional life, and by adding some play and mindfulness to the palette it might just make you a bit more whole.'
3. In an uplifting
Team Building Workshop
with pen or art crayons we are using the Arts in an easy, explorative, low-skill, high-sensitivity manner that everyone can participate in. Jessica will guide you and your team through a continuous unfolding of creative possibilities as well as the occasional problem solving in a way that simultaneously brings out laughter, lowers your heart rate and helps you focus on the present moment and gather deep insights about your self, your colleagues and/or other areas of your life/work that comes to mind during the process.
We can combine and adjust these examples accordingly.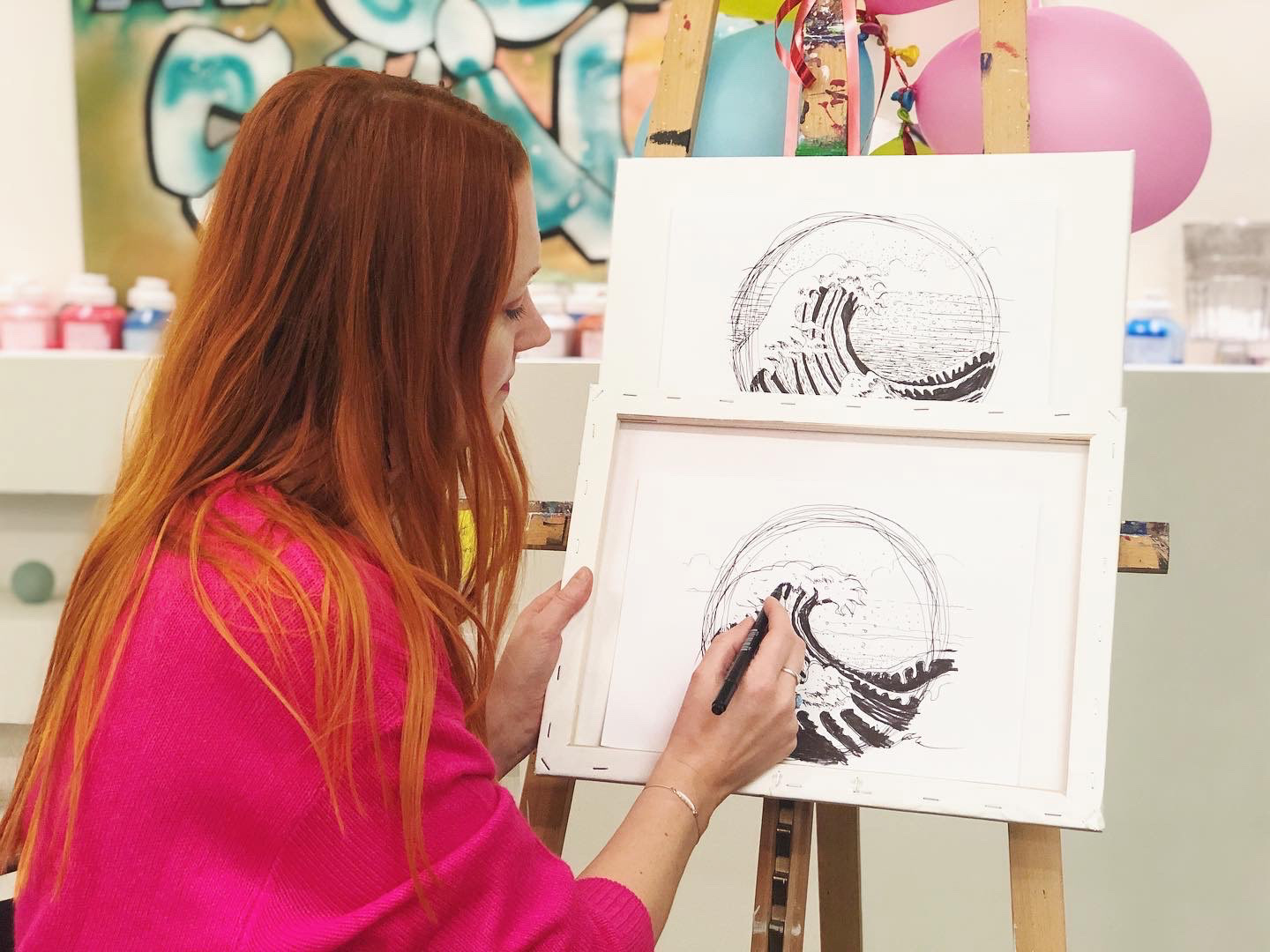 Facilitating an on-line creative workshop for Nordea together with my partners Måla och Skåla Stockholm AB
On-line art making session with Nordea at their "Best Meeting Ever"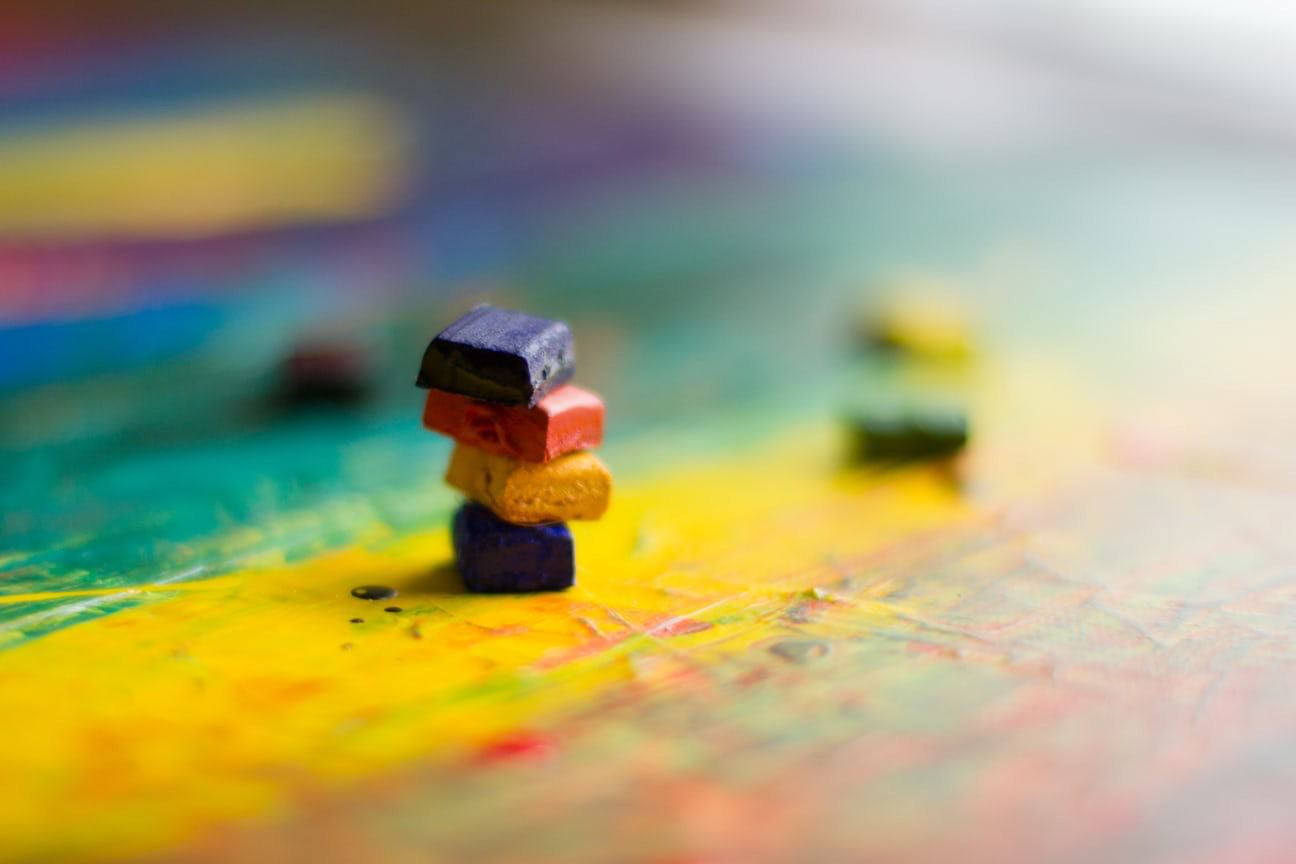 Materials such as crayons, pens and paper can be sent to the company's coordinator for distribution to each participant.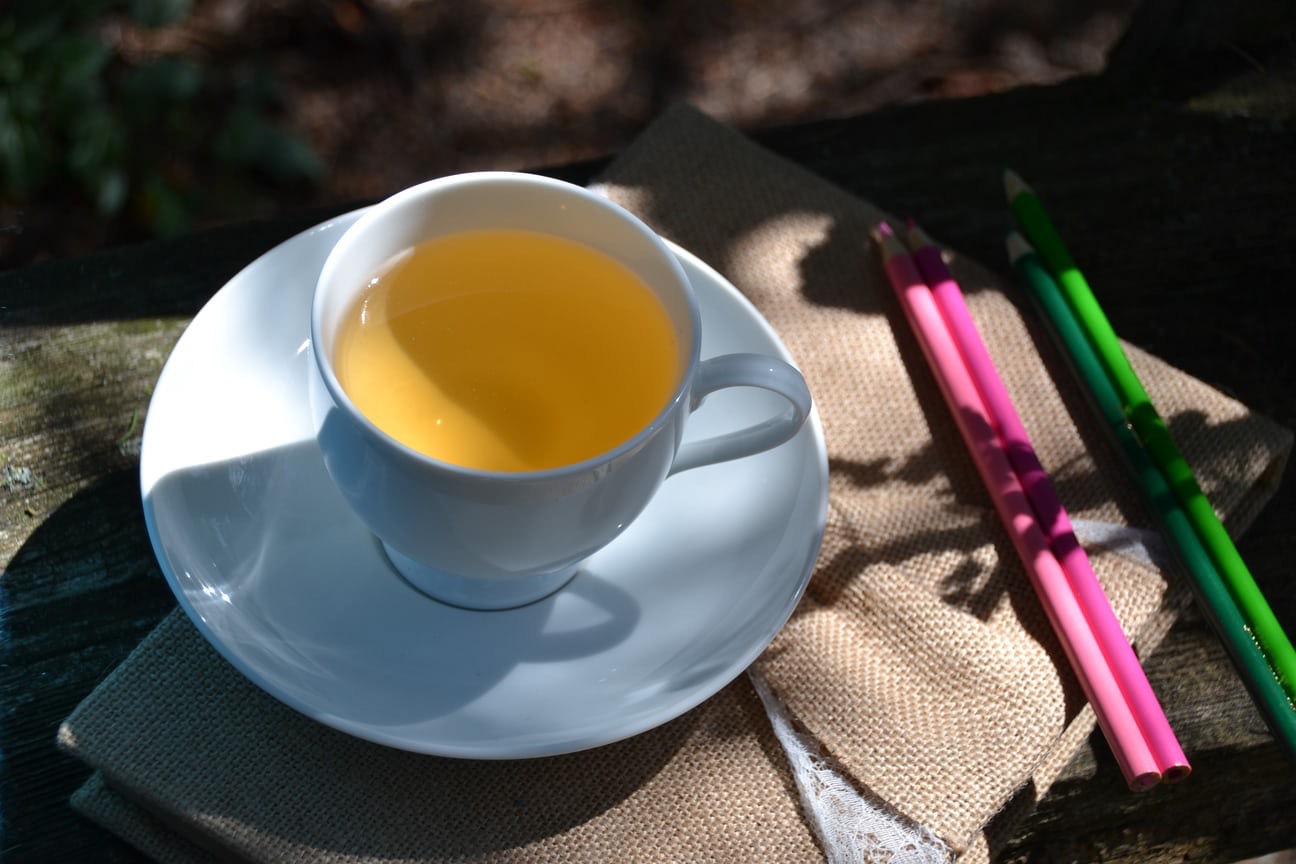 Buckle up at home or in your office for a supporting setting to explore from.
Combine a workshop with an inspiring talk. Using on-line tools we can connect and co-create together despite physical distance.
Slide shows and internet will provide us with some of the most interesting and inspiring art works to spur and stimulate great conversations.
I have developed the concept of guided art tours with meditation at Moderna Museet Stockholm and are trained in guiding mindfulness and meditation exercises as well as moderating discussions and sharing around existential themes. This can be added to any workshop or lecture. 
Statements:
"Hi! A MASSIVE THANK YOU for the amazing program. You where so acknowledgeable and sensitive to our group. Not only did we explore new insights about "Human Rights", but the impressions the Art made on us will be with us for life."
"Please organize more guided tours with meditation, it's a beautiful initiative!"
"I was on a guided tour with meditation, please can you arrange more of these. So interesting, professional and healing."
"I just want to say that we had a great healthcare day with you thanks to the guided tour with meditation. We are a work group with very different cultural and social backgrounds as well as very diverse positions at our company but everyone was so pleased. Jessicas arrangement was perfect for us and I think that this sort of event would be appreciated by many"
"Thank you SO much Jessica, you are an incredibly talented educator and artist with the ability to inspire and explain principles, colors, interplay etc. You helped me let go of control and just have fun"